Hello everyone!
How are you liking the new look of the blog? If you're a Google Reader subscriber, come over & tell me how our new home looks!!
And for all the new lovelies, I've made a new Grab Button, too!
So if you don't have my button yet, please add it to your site! If you have one of my buttons, isn't this one perfect!?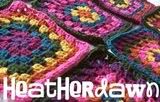 You can grab it from the right side bar! If you do pick it up, let me know so I can be sure to return the favor!! I love sharing buttons! There are so many pretty ones out there!!