Hello there. I know what you're thinking... you changed your layout... AGAIN!? Ha, indeed I did. What can I say, change is good. Either that or I'm just so indecisive it's ridiculous.
Well, I FINALLY got my bathroom & closet organized and decorated! My mom came over yesterday and we cleaned house getting everything ready for the baby to come home & to knock out the daunting task of going through 4 HUGE boxes of clothes and cleaning the closet. It took a really long time and towards the end we were both getting very tired, but it is done and my bathroom is so cheerful, hands down it's the cheeriest place in the whole house. I really wish my living room was that bright & cheery.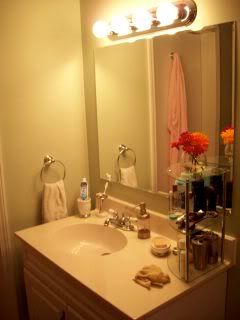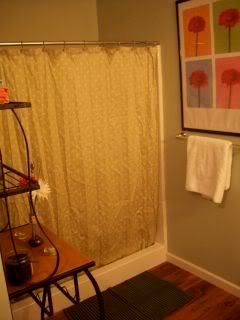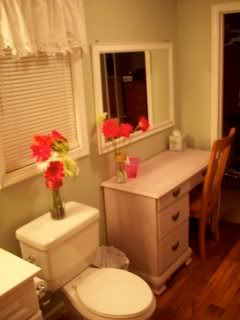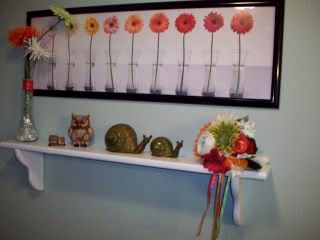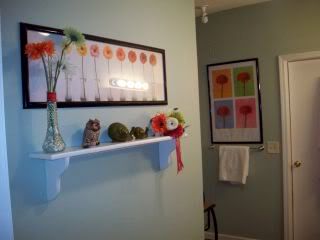 doesn't it all just make you smile? It makes me excited. I just want to spend hours in there. Last night when I was taking those photos, I just sat down at the make-up table & kept clicking the camera. Sometimes I love just taking pictures of myself with absolutely no make up on. It makes me realize I'm not as un-attractive as I feel and that there is beauty in simplicity. :D
Cheers to that.