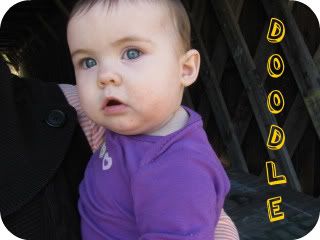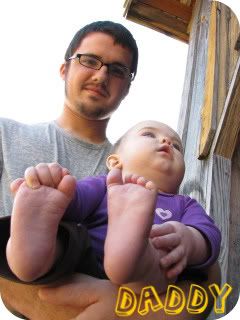 2010 you've been pretty good so far.
You're making me twentythree this year.
Soon too.
I don't know how I feel about that..
but I guess I have to deal with it.
The pictures were taken before the new year, but they are
too fun to stay tucked away in a folder on the desktop.
I'm so thankful to have loving friends.
Friends that entertain me and make me laugh.
Most importantly that make me feel loved.
And needed and wanted.
That's best friend up there and her hubby, Duck.
They are a truly wonderful couple to be around.
I just got back from a quick visit to their house.
We missed the snow here in middle georgia,
and Natalie living a few hours North of Atlanta
got a couple of inches.
I couldn't resist the call.
So I hopped in a car and headed that way.
We had a mad time playing Phase 10 with her family
and eating peanut butter cookies.
There were talks of us going to hell for
playing a little to friendly.
And babies munching on treats like
Cheeze-its for the first time.
It was a refreshing trip.
Spontaneous trip.
The types of trips I need more often. :)
So far this week I've been trying to get the house clean.
It's early Thursday morning and I still have a lot to clean.
I've pretty much gotten everything done except for
our bathroom, closet and Doodle's room.
But for the first time in MONTHS I can see the floor in my bedroom.
Okay, I know you're thinking I'm a hoarder but I promise I am NOT.
It's just we take our clothes off in the bedroom and
we don't put them in a laundry basket...
so my room is the dirty clothes pile.
Therefore no floor.
I did away with that today!
I think I will sleep better tonight! :P
The room already feels more relaxing!
I've been collecting items for my living room update.
I said in my resolutions I wanted to add more hand made
and vintage decor to my home and slowly
but surely it is coming together.
I can't wait to share pictures with you
and hear what you think.
Well, until next time...
hope you all have a lovely day
full of inspiration and creativity!
xoxo