well, I have finally sat down with the camera and a few of the projects I'm working on right now. I have to say that crocheting while watching t.v. is so nice. I just get to hooking so fast, before I know it I have 11 granny squares made or half of a purse. I really should thank
Attic24
for her inspiration & pattern for my little bag that I'm making! Her color choices are so amazing & so lovely that I just want to stop by her house and get cozy on her sofa! Look around on her blog... it's so cute & cheerful, it will make your day so much better!!!
this is me & my uber preggers bod! :D only a few more days left :( it almost makes me sad... almost.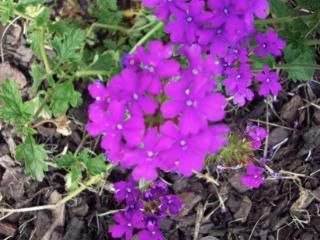 my lovely verbena. it makes me so happy with it's purpleness!!!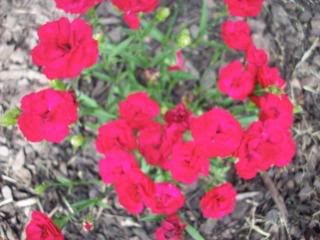 red carnations! because red and purple look so good together! they are besties in my little garden right now!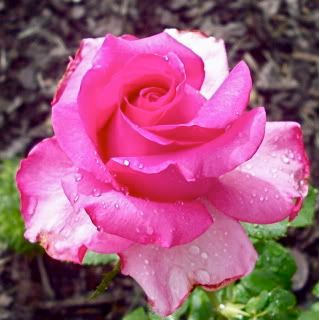 my very first rose bush & it has finally bloomed. it makes me so happy. everytime I walk outside I just feel so amazing because I can actually keep a rose bush alive. *sigh* and because it is so beautiful!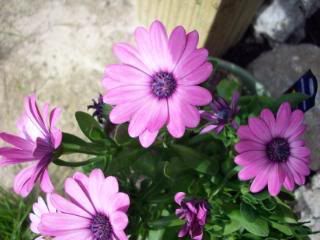 i forgot what these are called, but they are also in my little happy place!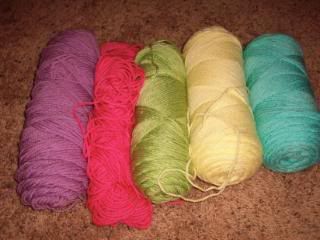 mmm... yarrnnnnn. this is what I've been working with for the past couple of days. It's a mixture of red heart super saver yarn, red heart kids yarn & "i love this yarn" (which, I in fact love.)
this is what my yarn has been doing! it's been making grannies!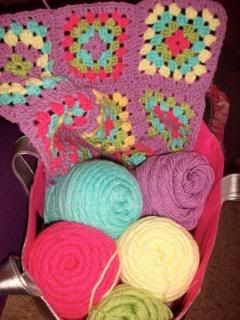 these grannies really do make me smile. they're so simple & so fun. they just pile up and pile up & then you have a whole little bock. :D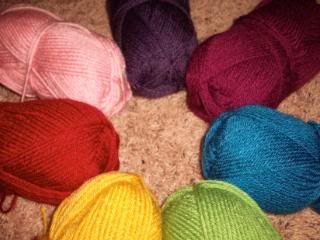 went to the lobby of hobbies today. got some vanessa choice yarn & it feels so light at soft & the colors are so vivid. I just love it. I'm using it to make my yarn bag. The pattern I'm using is from Attic 24 (linked above) & I can't wait to finish this!!!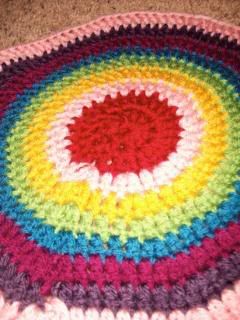 and here's my bag... I'm just hooking along. I've got a few more increases to do, then about a million even stitches to make the body of the bag
so, that's what i've been doing. :D oh && meet MAX!!!! Our little tyrant of a lab who thinks he is a tea-cup sized pup...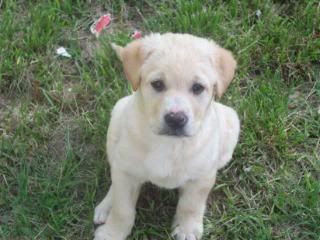 well, if you don't hear from me for a while, you'll know it's because motherhood has been bestowed upon me and I am busy loving the little creation that God has given me. I'll get some pictures up asap... I mean how could I have a blog & not post about the BIGGEST change in my life? I'm sure I'll be here to vent, boast & whine. Oh, I can't wait.
Till then,
ta-ta
<3